"MISSION"
"To improve the dental health of our community by providing high quality care to as many people as possible, to educate our patients so they can better manage their own health and can educate others."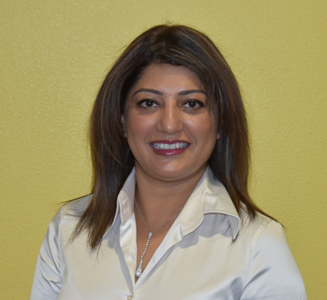 Dr. Amandeep Brar Virk, DDS
, is a graduate with Bachelor's Degree in Dental Surgery from VYMS Dental School, Amravati, India. Dr. Virk also completed her residency at VYMS Dental School. She migrated to the United States in 2001. She practices general dentistry and is specially trained in
Biolase for Laser Dentistry and lumineers- painless way to reshape your teeth
Through state of art equipment and over 100 hours of continuing education units every year me and my staff offer the care you have always dreamed of.
Dr. Virk knows that there are a variety of ways to maintain positive oral care, which guides her commitment in helping patients meet their needs.
The entire staff of Dr. Virk shares her philosophy and commitment to provide you with excellence in cosmetic dentistry with the highest level of service. We build long-lasting dental relationships one smile at a time and we take great pride in helping you achieve your dream smile.
Dr Virk holds several professional membership
American Dental Association and California Dental Association, Indian dental association of northern California, Punjabi dental society association. She is also an avid reader of technology related dental magazines.
For more information, call (510) 489-5000 or e-mail drvirk@drvirkdds.com